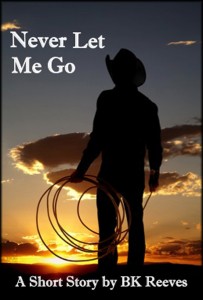 NEVER LET ME GO
Short Story/7700 words
Widow Ellen Chandler comes to Texas from Chicago to bury her Aunt Dulcy. The sight of Rancher Gil Sanderson is enough to reanimate the teenage crush she felt for Gil when he played college football with her older brother.
Gil Sanderson vows never to trust another woman after his bitter and costly divorce. That was before Ellen moves back to Texas.
As Ellen helps Gil's grandmother launch The Old Jail Museum, their attraction explodes. Will a violent, malicious jealousy threaten their happiness?