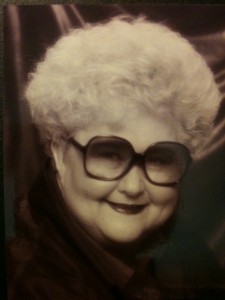 BK Reeves has been writing and publishing fiction and nonfiction since she was very young.
She spent many years as a writing instructor, but has lately retired from the teaching game.
I've loved teaching, have many wonderful students, but feel that I want to devote my time to my own writing at this point.

She writes S/F Paranormal Romance, Westerns, and Historicals. Her advice to beginning writers?
Learn all you can about craft and technique, but write! Practice every day and remember: All writing is experimental.

BK has several new novels planned, plus a collection of her short stories. She has many manuscripts in her story files. She recently published a limited edition memoir called A FARMGIRL REMEMBERED. Her children had been insisting that she write all the "old stories" she'd told them of her childhood on the farm.
We still have that farm and use it as a vacation home and a place to hunt. My family is into blood sports, so we have guns, bows and arrows, and game stands and feeders all over the pasture. The land is a legacy from my parents, and we love it.
Currently, BK is writing eight to nine thousand word short stories about Orphan Train Riders. These fictional stories will eventually be collected into a series called The Orphan Train Legacy.
The true history of the Orphan Trains is fascinating. From 1854 through 1929, the Children's Aid Society in New York sent over 200,000 destitute and orphaned children west, seeking to place them in foster or permanent homes. Two of those children became governors; most were successful in other walks of life, great as well as humble.
I'm very lucky to have been published in both fiction and nonfiction for seventy years. If I could choose my own epitaph, I would list WRITER near the top.