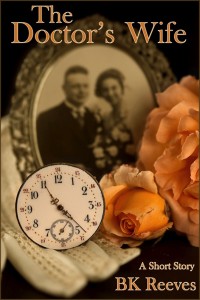 THE DOCTOR'S WIFE
Historical Romance
Short Story/8500 words
Originally published with
The Wild Rose Press as
The Open Face of Heaven
Just what the doctor ordered . . . After losing her parents, Milly Blakely cuts her hair and pretends to be younger to get on the Orphan Train. She travels a long way to find a new family. Rad Powell's wife, Frances, is dying. He gives in to her wish for a companion and takes in Milly Blakely. Milly is a blessing and so much more than a mere companion during Frances' last days. After the loss of his wife, Rad realizes how much this young woman has changed his life and touched his bruised heart. Can he find a second chance at love?
EXCERPT:
The following Sunday, Rad carried his wife down the aisle and tenderly installed her in what had originally been the Gregory pew. He stood to one side as Mrs. Mac and Milly Blakely took their places beside Frances. Rad, who seldom graced the church with his presence, bowed to the preacher and walked out.
Back home, Rad paced the floor, waiting until he had to return and pick up his womenfolk. It was the contrast between Milly and Frances that made the girl so appealing, he thought. Milly was so vibrantly alive and poor Frances so very unwell. He remembered his hands on Milly's strong, pliant waist and his palms tingled.
Miss Millicent Diana Blakely was dangerous as hell, and didn't he feel like a piece of dirt? He didn't need to carry around a load of guilt, so he'd be careful not to touch Milly, ever again.